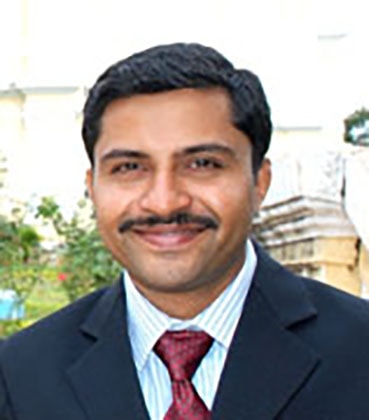 Mr. Shekhar Sawant
Officiating Principal / HOD (Commerce)
Swami Vivekanand Vidyaprasarak Mandal
It gives me an immense pleasure to host our college website. Our college started functioning from the academic year 2013-14 with the enrolment of 55 students for B.Com and 11 students in BBA the very first year. Our college is located in the beautiful village of Borim with a lush green environment away from noise pollution. We are proud to place on record that most of the students to whom we are catering to are from financially weak and backward classes.
Although, Excellence, empowerment, and enlightenment of students through education is our cherished motto. Today education means much more than merely acquiring knowledge. It is acquisition of knowledge and skills, building character and improving employability of our young talent, the future leadership. We at Vivekananda College in addition to teaching –learning also try to inculcate the good etiquette among students. We inherited a strong foundation to march ahead and achieve the within mentioned education objectives for a stronger and brighter India. Measures initiated by the Management, steps taken by the college administration, the willing contribution of the teaching and non-teaching staff and over whelming response and enthusiastic participation of my dear students in the college activities in the recent past all vouch for this. When all the constituents come together and work together, the expected results are bound to flow.
The website provides information on students' council activities, NSS, Tours, and travel, Sports, Cultural association, Career guidance cell etc. We hope that all the visitors will find our website very interesting and informative. We will appreciate the positive as well as negative feedback for the further development of our institution from all our well wishers.
Let's give our best and make this institution a modern temple of learning through our diligence, devotion and dedication. Wishing you all the best…!