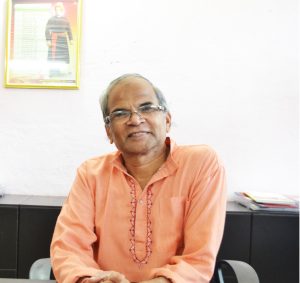 Mr. Minanath Upadhye
Manager

 
Swami Vivekanand Vidyaprasarak Mandal
The absence of Educational Institute at Borim Village led to the birth of Swami Vivekanand Vidyaprasarak Mandal, which was established in the year 1986 to address the Educational need of Borim Village. Initially, in the same year itself, we started our journey with High School followed by Higher secondary School in 1994 & KG primary School 1996. To address the educational need of school drop out, NIOS came into existence in the year 1996.
After the successful growth of these institutions in all spheres, in the year 2013 with the approval of Directorate of Higher Education & Goa University, we started with our College Section.
I take this opportunity to congratulate all the staff members. I extend my warm wishes to the institution for its success in all spheres for achieving excellence in the field of Higher Education.