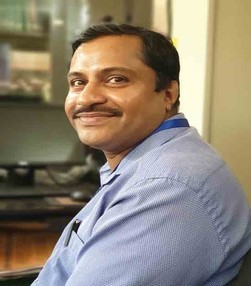 Mr. Shekhar V Sawant
Principal
Welcome to Swami Vivekanand Vidyaprasarak Mandal's College of Commerce, a landmark of academic excellence and extracurricular performance. Our commitment is to provide a safe and intellectually challenging environment that will empower students to become innovative thinkers,creative problem solvers and inspired learners so as to be prepared to take up any challenges in their lives. In six years, the College has imparted quality education and has developed strong and dynamic entrepreneurs. High standards and expectations for each student in regard to academic performance, co-curricular participation and responsible citizenship are the foundations of our institute. It is with pride that we hold these high standards and ask each of our students to commit to maintaining the extra ordinary record of achievement and contribution.
The college has distinguished presence in the field of sports and cultural activities too. Our sports and cultural students have won medals at the state and national level. Moreover discipline, which is non-negotiable factor of student life on our campus inculcates the value of time management and punctuality which ensures students attendance in the classes.
Every student must remember that honesty and integrity are the important traits for succeeding in academic and professional life. After getting formally instructed from this institution you will definitely turn out to be the best citizen with humanistic values and would open new horizons of development and bliss for your country.
With best wishes and blessings for the upcoming session!
Contact Details: Email Id : sawant.shekhar@gmail.com
Mobile No. : 9423309154