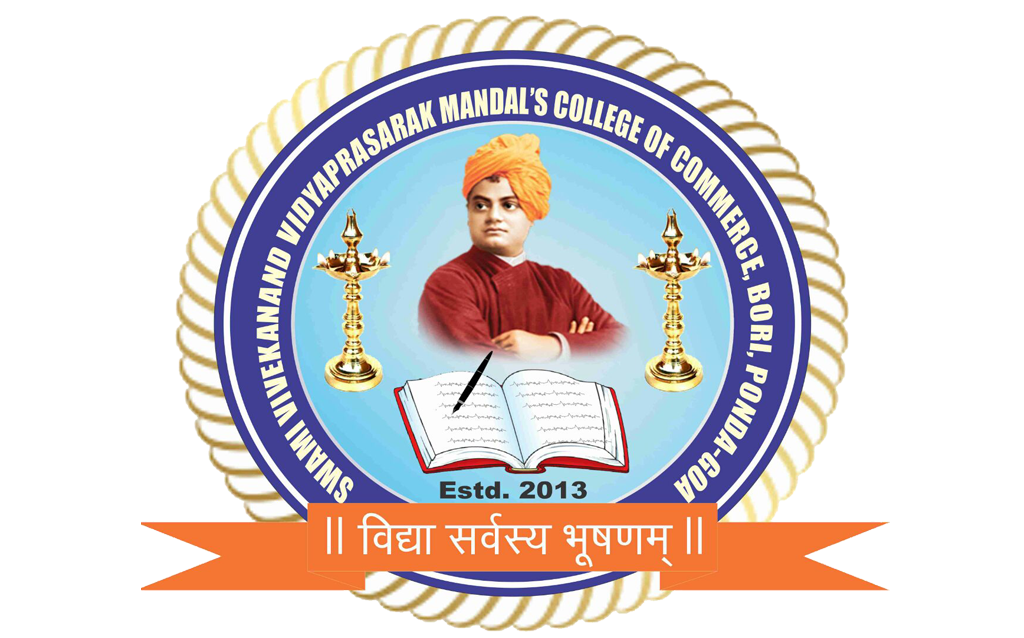 Swami Vivekanand Vidyaprasarak Mandal's
College of Commerce
Bori, Ponda- Goa

(Affiliated to Goa University and Recognised by UGC under Section 2(f) of UGC Act, 1956)
Department of Library & Information Science
Library Activity
2023-2024
Orientation on Usage of Electronic Resources
Date: -14/07/2023
Time: -10.30 a.m.
Preamble:-Department of Library & Information Science of Swami Vivekanand College of Commerce Bori Goa organised "Orientation on Usage of Library Resources" on 14th July 2023 at 10.30 a.m in college indoor mini hall.
Resource Person: – Mrs. Prayangi Matonkar Librarian, G.V.M's Dr. Dada Vaidya College of Education, Goa
Participants: – College staff & students were present for Orientation
Description: – The Department of Library organized an Orientation Program on " Usage of electronic resources using digital platforms like DELNET, KOHA OPAC, and NLIST" conducted at Swami Vivekananda College, Borim on 14th July 2023 at 10.30 am.

Asst Prof Mr. Kunal Borkar welcomed the orientation program and told students to focus on how important is this session. Librarian Mrs. Sonia Desai introduced the resource person and told students the importance of this orientation on the usage of Electronic Resources.

Mrs. Prayangi Matonkar took over the session by giving basic information on digital platforms DELNET, KOHA OPAC, and NLIST. She started by explaining DELNET as a network of libraries and a resource-sharing platform. Demonstrations on using the DELNET online catalog for searching books, journals, theses, and other materials. Guidance on accessing e-books, e-journals, and databases available through DELNET.

Token of appreciation memento was presented by Asst Prof Kunal Borkar and Asst Prof Shekhar Sawant to Resource Person.
Vote of thanks: – Vote of thanks was given by the Staff Representative & faculty member of the Library Committee Mrs. Gayatri Behare