Educational tour to Krishnadas shama State Central Library Panaji Goa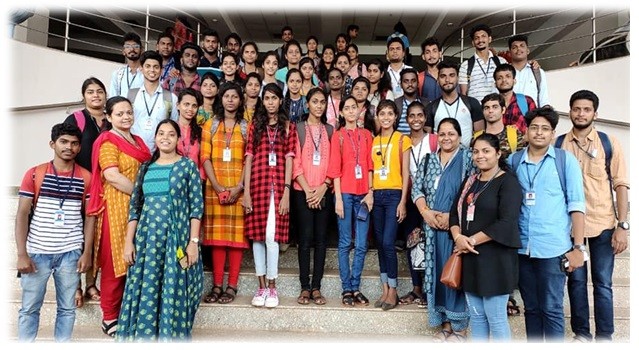 The first tour "The Library Visit" was on 24th September 2019 at Krishnadas shama State Central library. 47 students and the faculty members Asst. Prof Mrs. Gayatri Behare and Mrs. Sneha Karekar accompanied us for this educational tour to this library.
All the students were taken to the different departments like Technical section, Braille section, Children's section, Reference section, Rare Book section etc. and shared with us in details the different activities and services given to the society. Movie was shown on Charlie Chaplin to entertain the students. The students were excited to know more about the different functions carried out in the library.
The main goal to the visit of the library was to encourage, motivate them in library profession and user Education.