* Yoga Camp – Unite your Body, Breath and Mind with Complete Awareness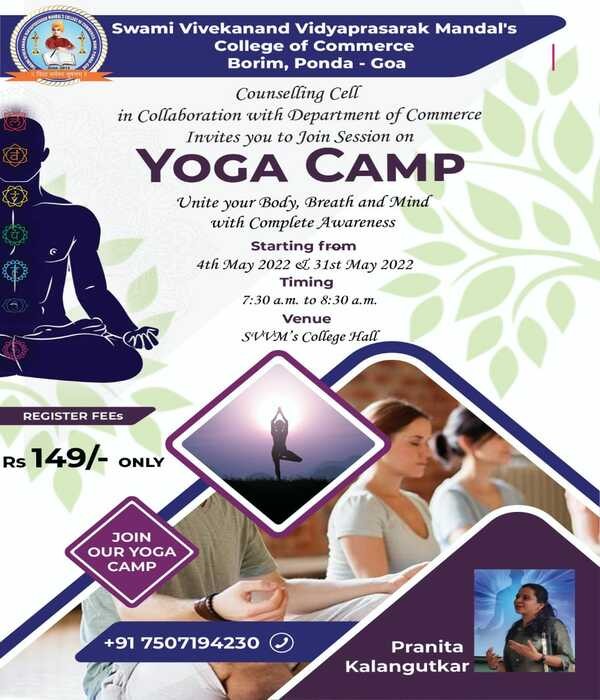 🌀Things to know:
– Please carry any mat or cloth or cotton rugs
– wear flexible and breathable clothes
– Saturday and Sundays are off!
– The sessions include yoga Asana, pranayama, meditation, mudras and knowledge sessions on diet and lifestyles.
‼️ REGISTER NOW!
PLEASE CALL/ WHATSAPP FOR REGISTRATION:
📞: 7507194230