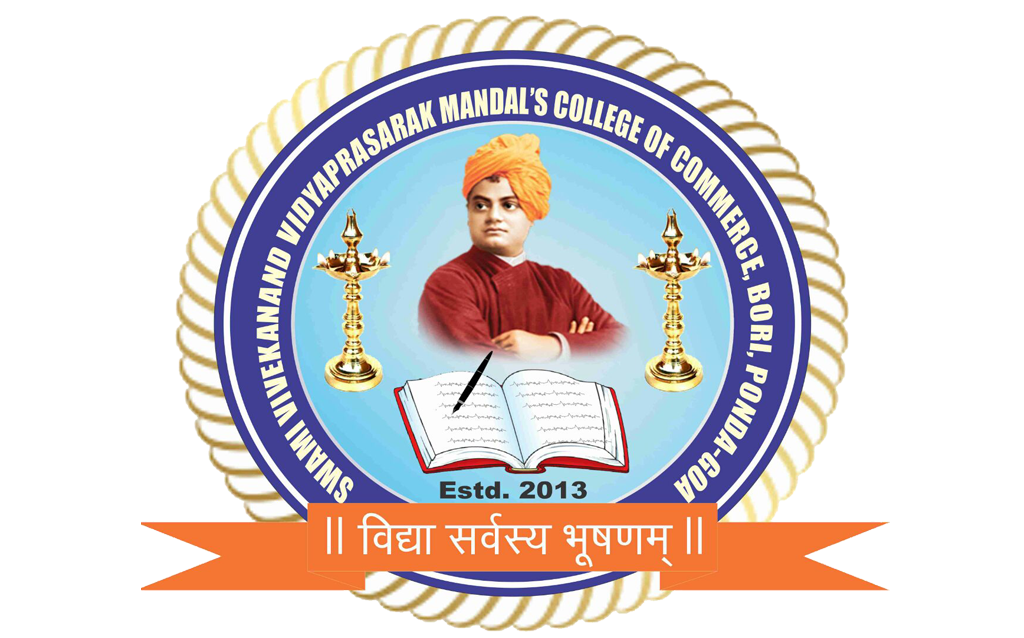 Swami Vivekanand Vidyaprasarak Mandal's
College of Commerce
Bori, Ponda- Goa

(Affiliated to Goa University and Recognised by UGC under Section 2(f) of UGC Act, 1956)
Department of Library & Information Science
Library Activity
2023-2024
Ganesh Utsav Celebration
Date: -04/09/2023 Time: -10.30 a.m.
Preamble:-Department of Library & Information Science of Swami Vivekanand College of Commerce Bori Goa organised the "Ganesh Utsav Celebration" on 4th September 2023 at 10.30 a.m. in the college hall.
Participants: – College staff & students were present
Description: – Swami Vivekanand Vidyaprasarak Mandal's College of Commerce, Department of Library and Information Science celebrated Ganesh Utsav on 4th September 2023
Celebrating Ganesh Chaturthi in a sustainable manner with eco-friendly Ganesh idols and plastic-free decoration – says Librarian Sonia Mukesh Desai
The department of the library in collaboration with the National Digital Library of India through extension services of the library celebrated Ganesh Utsav by displaying products related to Ganesh festivals like decorations, fabrics, eatables, and wildflowers/fruits to encourage students to sustain and promote the traditional culture of our ancestors followed by Fugdi and aarti performance by college students in the college campus.
There was a tremendous response from the students to know more about the traditional wild fruits and flowers that we use Ganesh Utsav.
Chairman, Local Managing Committee Shri Minanath Upadhye, Principal Dr. Subrahmanya Bhat, inaugurated the exhibition along with HOD Shekhar Sawant, Librarian Sonia Desai, staff, and students.