Garba Workshop
The Department of Library and Reader's club conducted 15 days online and offline Garba Choreography workshop for the staff and students of the college.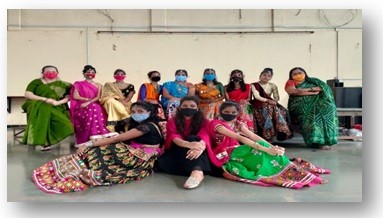 On the 8th final day of Navratri, the students performed garba with ethnic attires at different locations. Video shooting was done at the locations and compiled into a single video and uploaded on YouTube link (https://youtube/iBTIW05KNHI).
Garba is a dance of joy and it was need of love for all of us to be in pleasant environment.The energetic performances reflected all the 9 colours and the rich culture of the festival.