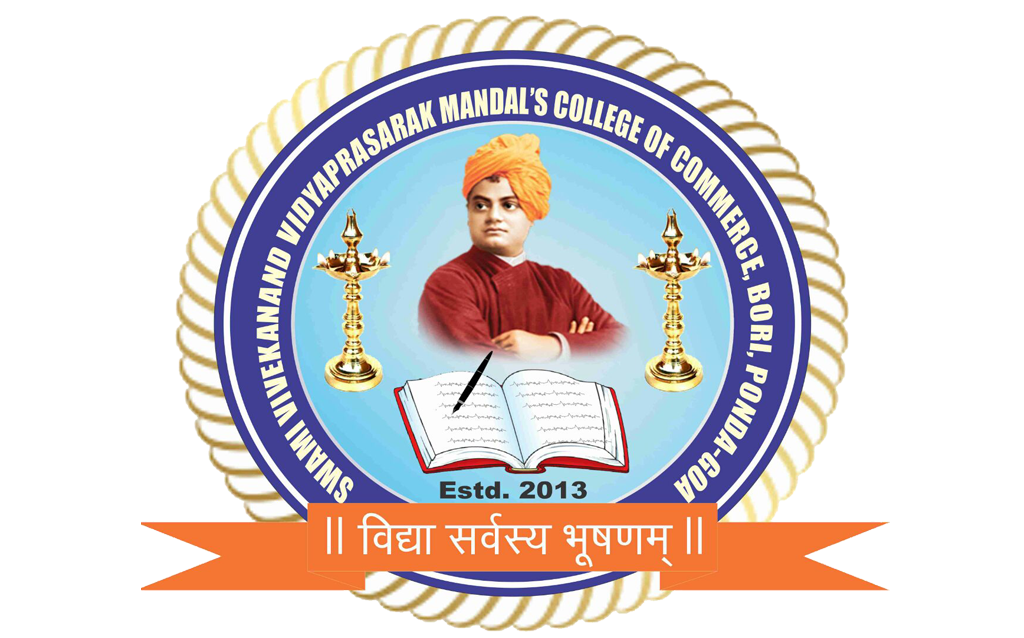 Swami Vivekanand Vidyaprasarak Mandal's
College of Commerce
Bori, Ponda- Goa

(Affiliated to Goa University and Recognised by UGC under Section 2(f) of UGC Act, 1956)
Department of Library & Information Science
Library Activity
2023-2024
SVVM's College Navratri 2k23
Preamble:-The Department of Library & Information Science of Swami Vivekanand College of Commerce Bori Goa organised a "SVVM's College Navratri 2k23" from 16th October to 21st October 2023.
Participants: – College staff and students
Description: – On the occasion of the Navratri the Department of Library & Information Science in collaboration with the NDLI club conducted a celebration of SVVM's College Navratri 2K23 From 16th October to 25th October 2023 at Swami Vivekanand Vidyaprasarak Mandal's College of Commerce Shirshire, Bori Goa.

Mrs. Sonia Desai Librarian briefly informed about the Navratri festival. Students participated enthusiastically. Participants were awarded Best Boy, Best Girl and Spot prizes for best dance and best dress awarded by Asst Prof Mr. Girish Kapdi, Asst Prof Mrs Gayatri Behare & Accountant Mr. Swapnil Talekar.

Mr. Shekhar Sawant, Officiating Principal, awarded the Best Navratri Dancing Star Boy to Mr. Mukund Tawade(S.Y BCom.) and the Best Navratri Dancing Star Girl to Ms. Divyanka Naik(T.Y BCom).