Online Orientation Program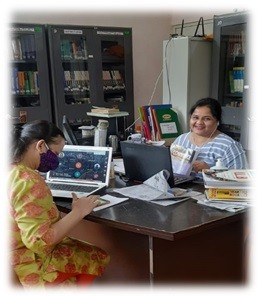 Department of Library and Information Science conducted orientation on 21st September 2020 for all the students of college (FY B. Com, SY B. Com, TY B. Com) through Google Meet.
During this orientation, students were informed about the various activities and services of the library.
The students were made aware of upcoming activities of the library. Reading and Reference were also accessed online to students.
There was good response from the students. This orientation was recorded for future.