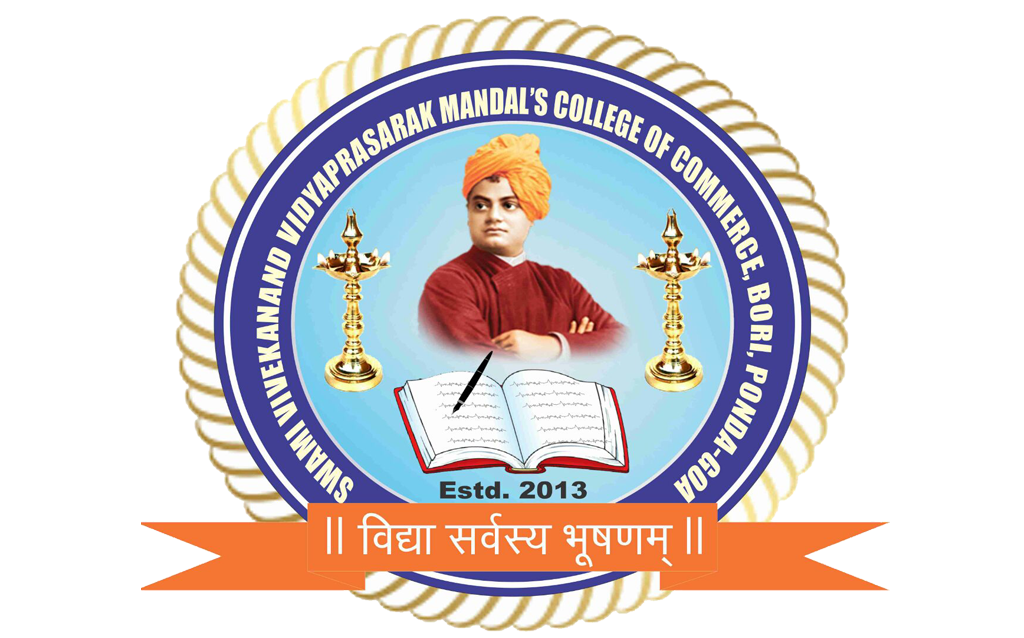 Swami Vivekanand Vidyaprasarak Mandal's
College of Commerce
Bori, Ponda- Goa

(Affiliated to Goa University and Recognised by UGC under Section 2(f) of UGC Act, 1956)
Department of Library & Information Science
Library Activity
2023-2024
Social Media-A New Doorway to Success
Date: -25/08/2023 Time: -10.45 a.m.
Preamble:-Department of Library & Information Science of Swami Vivekanand College of Commerce Bori Goa organised a Guest Lecture on "Social Media-A New Doorway to Success" on 25th August 2023 at 10.45 a.m. in the college indoor mini hall.
Resource Person: : – Ms. Rahmat Shaikh, Founder, Social Media Marketer & Strategist
Participants: – College staff and students were present.
Description: – The Department of Library organized a session on social media- A New Doorway to Success" at Swami Vivekanand Vidyaprasarak Mandal's College of Commerce, Bori Goa on 25th August 2023. Librarian Sonia Mukesh Desai briefed the session about the benefits of social media if used with a positive spirit.

Principal Dr. (CA) Subrahmanya Bhat Sir in his addressing speech mentioned the students to focus on their careers and social media in a digital era and also appreciated the library department for doing such inspirational activities.

Assistant Professor Gayatri Behare introduced the Speaker for the session Ms. Rahmat Shaikh- Founder of Social Media Marketing and Strategist. Head of Department of Commerce Shekhar Sawant, all teaching and non-teaching staff, and 106 students were present for the session.

Resource person Miss Rahmat Shaikh began the session with the quote of Mahatma Gandhiji "The Future depends on what you do today". She began the session by introducing herself and her journey her career, and her Marketing Agency ''SociAlly ''. She also spoke on the benefits of social media platforms like Facebook, Instagram, YouTube, and LinkedIn to make a career by giving a Roadmap to students. She had an interactive session with the students and there was positive feedback from the students as well as staff members" .


Assistant Professor Girish Kapdi proposed a vote of thanks and Miss Pratiksha Gawadi compered the program.
Vote of thanks: – A vote of thanks was given by the faculty Representative member of the Library Committee Asst Prof. Mr. Girish Kapdi.